China PX chemical plant blast injures one person
Comments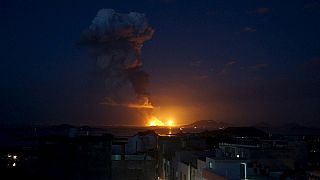 China state media said an explosion rocked a PX chemical plant on Monday.
The blast happened at a chemical factory in the eastern city of Zhangzhou.
CCTV reported that one person had been injured by the explosion and more than four hundred rescue workers rushed to the scene to contain the raging fire.
PX plants have been highly controversial in China because residents who live nearby fear pollution from them.