Mind, body and soul: holistic approaches to learning
Comments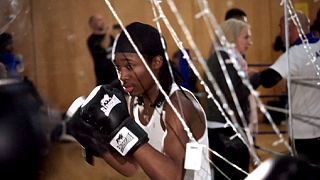 How can sports help people not only to be physically fit but also to become socially empowered and successful? How can meditation improve learning in the classroom? In this edition of Learning World we explore education for the body and soul.
Beyond the ring
The Cuban Boxing Academy provides free training for young Londoners. For the founder, former national Cuban boxer Marcos Camejo, boxing is a tool for helping youngsters improve their lives and fulfill their potential in sport – and beyond. He explains how he works to nurture "champions of the community."
'Girls Gotta Run'
In Ethiopia, where less than a third of girls reach secondary school, the Girls Gotta Run offers opportunity. The initiative invests in girls, via scholarships, to use running and education to empower themselves and their communities. In this report 14-year-old Frehiwot explains how joining the project has changed her life.
'Mind' over matter?
Can children under 12 sit still for long enough in the classroom to practice 'Mindfulness' meditation? In a growing number of schools in Vancouver, Canada, it seems that they can. With research showing meditation for youngsters can improve academic performance, perhaps silence really is golden.