Washington's patience runs thin as Iran nuclear talks overrun
Comments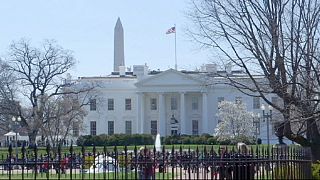 As the talks with Iran over its nuclear programme stretch out, American patience is running thin.
Domestically it is getting increasingly difficult for the Obama administration to paint a picture of success. Will there come a point when that patience snaps?
White House spokesperson Josh Earnest:
" If we are in a situation where we sense that the talks have stalled, then yes the United States and the international community is prepared to walk away. Because we've been very clear about what kinds of commitments we've come to expect and we've been clear about those commitments for in excess of a year."
The Republicans, who were against the nuclear talks since the beginning, are accusing Obama of giving away too many negotiating assets according to Mike Doran of the conservative think tank the Hudson Institute.
"The Obama administration could have negotiated a lot better. They had, especially at the beginning, they had a lot of cards to play, and they handed over leverage to the Iranians from the very beginning, trading temporary and reversible concessions by the Iranians for very significant and irreversible concessions by the Americans."
Washington correspondent for euronews Stefan Grobe concluded:
"The deadline for a comprehensive agreement with Iran is the end of June. That gives the Obama administration some more months to make its case before Congress. But Republicans and many Democrats remain skeptical whether Iran can be trusted."