Dutch royals have painting looted by Nazis, inquiry reveals
Comments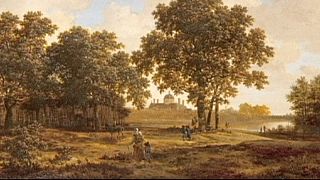 The Dutch royal family has found out that one of its paintings was looted by Nazis, during Germany's occupation of the Netherlands in World War Two.
Its roots have been uncovered by an inquiry which examined thousands of works in the royal collection.
Officials have contacted the heirs of the original owners to return the painting, by 17th century Dutch master Joris van der Haagen.