Thousands hold anti-austerity march in Brussels
Comments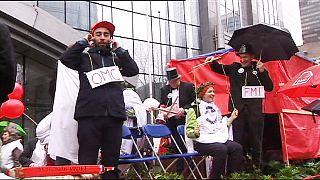 Thousands of people have taken part in an anti-austerity march through the centre of Brussels.
Between 17,000 and 20,000 turned out as around 150 different associations protested against cuts in public funding and unfair taxation.
The slogan for the rally was "10 principles for a different society" – democracy and the environment among them.