Tunisia says it has killed top suspect for Bardo Museum attack
Comments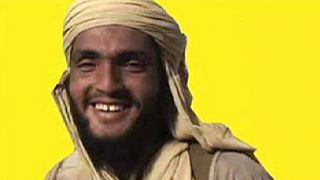 Tunisia says its security forces have killed senior Algerian militant Khaled Chaib, also known as Lokman Abou Sakhr, who authorities accuse of helping orchestrate this month's Bardo Museum massacre.
The attack on the Bardo national museum in Tunis killed 21 foreign tourists and a policeman, shaking a country praised as a peaceful democratic model since leading the first Arab Spring uprising in 2011.
The announcement of the security forces raid was made just ahead of Sunday's anti-terror march in Tunis.
Tunisian Prime Minister Habib Essid said the militant was killed late on Saturday, along with eight other Islamist fighters from the
Okba Ibn Nafaa group, in Tunisia's centre-west region of Gafsa.
Essid said: "We have eliminated this brigade which was involved in the terrorist attacks that Tunisia has recently witnessed."
The group calling itself Islamic State claimed responsibility for the museum attack but Tunis has pointed the finger at Okba Ibn Nafaa, which operates along the mountain border with Algeria.
It was previously more allied to al Qaeda but has made vague statements on its position toward ISIL, which now controls large parts of Iraq and Syria.
The two Bardo Museum gunmen were trained over the border in Libya at camps operated by Tunisian militants, officials say. Both were killed by the security forces on the day of the massacre.
Tunisia's government says the attack was aimed at destroying
the country's vital tourism industry.