Ireland honours its patron saint in Dublin St. Patrick's Day Parade
Comments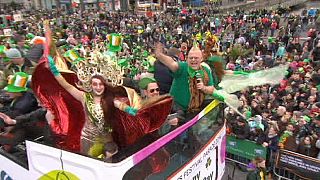 You don't have to be in Ireland to celebrate St. Patrick's Day but in Dublin they certainly do it in style!
Green has been everywhere on the city's streets as hundreds of thousands of people turned out for a parade to honour the patron saint of the Emerald Isle.
March 17 has also been marked across the globe in an annual celebration of all things Irish.