Nothing to celebrate as the Syrian Conflict hits the four-year mark
Comments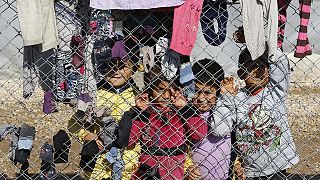 The conflict in Syria is four years old today, four years during which the country has been ripped apart as the conflict has changed and become more complex.
The cost in lives and buildings has been immense, with ancient cities like Aleppo seeing entire districts razed to the ground, and years of hard work rubbed out in a stroke. Even if fighting stopped now, it would take years to recover.
"I hope I will make it into school. Then I'll ask God to be the best in the
second year at school and to make my father, who is in paradise, 
happy for me and my brothers in the first, third and fourth years," said one little boy.
Nowhere in Syria has seemed safe, with the fighting even extending to the suburbs of the capital, Damascus. All this bloodshed has never looked like budging the Assad regime which continues to dominate Syria's political scene.
"I wish to return home and for people to wake up and stop doing what they are doing. Thank God. I lost hope in everything but I thank God for everything. I have lived in very difficult conditions with my children, but I thank God," said one man.
The misery has also spilled over Syria's borders to its neighbours who have to struggle with the biggest refugee crisis since World War Two, which threatens to destabilise them, too.