Egypt's new capital will be solar powered, says housing minister
Comments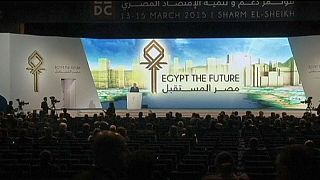 Egypt plans to build a new administrative capital east of Cairo within the next seven years costing the equivalent of 43 billion euros.
The country's housing minister Mostafa Madboul told an international investment summit in Sharm el-Sheik that the plans for the new city includes an airport and one million housing units.
"The dependency, to a large extent, will be on renewable energy," explained Madboul. "Ninety square kilometre of solar power fields will generate electricity for the city. We are talking about a global city. Our vision is one of the uttermost quality."
The minister said he expected the population of greater Cairo, already one of the world's busiest cities, to double from 20 million within 40 years.
Egypt's new capital. http://t.co/AP4IWlLf4Dpic.twitter.com/Ua7dCF9hqG

— Azza Radwan Sedky (@azzasedky) March 14, 2015