Liberia re-opens land border following deadly Ebola outbreak
Comments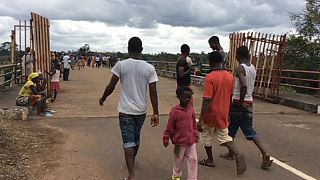 Liberia has reopened its land border with Sierra Leone after several months of closure. The move is a sign things are returning to normal following the deadly Ebola outbreak.
An overnight curfew, put in place six months ago, has also been lifted.
The country was at the centre of the worst outbreak of the virus recorded. It saw more than 9,000 confirmed, suspected and probable cases and 3,900 deaths. Officials are working towards eradicating Ebola completely.
Sierra Leone has yet to reopen its side of the border, pending an order from the president.