Turkey women protest over slaying of student 'who resisted rape'
Comments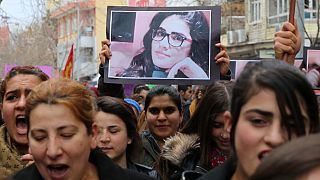 Women have taken to the streets across Turkey to denounce the brutal murder of a student, killed after allegedly resisting a rape attempt by a minibus driver.
Three men have been arrested in connection with the death of Ozgecan Aslan, 20, whose burnt body was found in a riverbed in the southern city of Mersin.
Turkish Prime Minister Ahmet Davutoglu has added his voice to condemnation of her murder.