Abbas visits Stockholm after Swedes recognise Palestinian statehood
Comments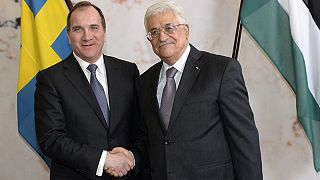 The Palestinian President Mahmoud Abbas is in Sweden for talks with the country's new Prime Minister Stefan Lofven.
It is his first visit to the Nordic nation since it officially recognised Palestine as a state. Sweden's ties with Israel have nosedived however as a result with Tel Aviv recalling its ambassador to Stockholm.
Most western European countries have yet to follow suit although the UN General Assembly approved de-facto recognition in 2012.
Bilateral deals are expected to be signed during Abbas' visit and Swedish officials say peace negotiations will be encouraged.