British tax authorities not 'strong enough, assertive enough or tough enough' in HSBC scandal
Comments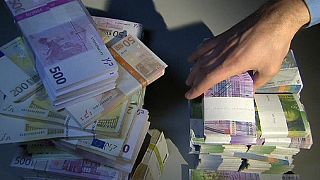 The Swiss arm of the UK based bank HSBC is squirming with embarrassment after details emerged that it helped wealthy clients evade billions in tax.
HSBC says it is cooperating with the relevant authorities and has undergone a complete overhaul of its private banking business.
The squirming continues as the man in charge of HSBC at the time was Stephen Green.
Green, now a conservative peer and a government minister said "As a matter of principle I will not comment on the business of HSBC past or present."
More than eight thousand British nationals held accounts at HSBC in Switzerland.
The British tax authorities received the leaked documents in 2010 and identified 1,100 people who had not paid any taxes.
Robert Halver is a capital market analyst from Baader Bank: "All tax evasion, even old ones, will one day be uncovered. That's the way it is, truth will always prevail. To me, this shows very clearly that the topic of tax evasion, no matter where, is being addressed. There will be more revelations but it's clear that time is up."
The former bank employee who leaked the files to the International Consortium of Investigative Journalists Herve Falciani said " I am not a white knight, but there is something beautiful and exhilarating about establishing the truth."
Have your say