World Cancer Day: what are the prospects of battling the disease?
Comments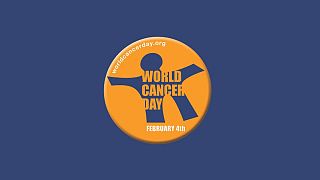 Cancer is the cause of 26% of deaths in the EU, with 1.3 million fatalities in 2011.
Here are some of the latest facts about the disease reported in the media.
1. According to University College London, cancer will be all but eliminated in people under 80 by 2050.
2. Cancer research UK points to the rise in survival rates. In the 1970s just a quarter of people diagnosed survived 10 years. In 2014 a press release from the charity stated that now half of all cancer patients survive at least ten years. This refers to a 49.8% net survival index, all cancers combined, for adults (15-99 years) diagnosed with cancer in England and Wales during 2010-11. They say that "trends in survival for all cancer patients who are diagnosed with a particular cancer provide a key insight into the overall effectiveness of the health system in managing that cancer."
3. New figures indicate 1 in 2 people will be diagnosed with cancer in their lifetime. According to Cancer Research UK this is apparently because we are living longer
4. Cancer deaths in young people are dropping.
5. The World Health Organisation (WHO) notes that nearly half of cancer cases worldwide are preventable.
6. Increased spending can obviously improve cancer death results, but there are affordable strategies such as increasing taxation on tobacco.
7. The Union for International Cancer Control believe that an increase of the equivalent of 16 billion euros of investment each year could result in a 30 per cent reduction in worldwide cancer deaths.
8. There is fresh hope for people who develop heart disease as a consequence of taking strong cancer drugs
9. The EU has put together another list about 12 ways to reduce risk.
#WorldCancerDay: do you know the European Code Against Cancer? Prevention starts with you: 12 ways to reduce risk http://t.co/Tegz7C17Uo

— Martin Schulz (@MartinSchulz) February 4, 2015