Japan launches anti-terrorism task force
Comments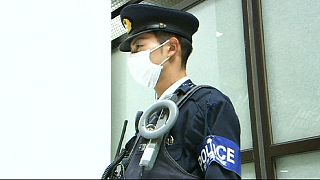 Japan has launched a new anti-terrorism task force and beefed up airport security amid heightened concerns following the beheading of a Japanese reporter by ISIL militants.
Prime Minister Shinzo Abe faced criticism over his handling of the hostage crisis which led to the death of two citizens within a week. The latest incident is proving a watershed moment for the country which has avoided the threat from the Islamist group until now.
"The video purporting to show the murder of Goto also included a message that the terrorists are now targeting all Japanese people," noted Japan's Chief Cabinet Secretary, Yoshihide Suga.
The government views the killings as a wake-up call to the threat of terrorism and now wants a ban on its military fighting overseas lifted. It would mark the biggest shift in the country's defence policy since the end of World War Two.
Abe also called on the ruling parties to step up efforts to fight terrorism by gathering intelligence, strengthening border controls, and beefing up security at important facilities. At airports Japanese tourists are being advised against travelling to areas considered at risk from terrorist attacks.
The mother of Kenji Goto, the reporter killed by ISIL militants in Syria told reporters in Tokyo that he was tireless in his efforts to report from conflict zones, saying "he showed his love for everyone in the world. I feel very proud of him."
The Prime Minister said he would never forgive the terrorists and vowed to work with the international community to bring those responsible to justice.