France calls for UN Security Council meeting over Israel-Lebanon border violence
Comments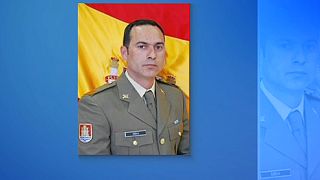 France has called an urgent meeting of the UN Security Council following the outbreak of violence along southern border of Lebanon with Israel.
It comes after Israeli forces were hit by missiles, claimed by Hezbollah. Israel responded by firing shells. Military sources quoted in the Spanish newspaper El Pais said that the Spanish UN peacekeeper who died, was killed by Israel's Defence Forces.
Francisco Javier Soria Toledo, was stationed at his post near the village of Ghajar and was not on patrol. Spain's Foreign Minister called on the UN to open an urgent and exhaustive inquiry.
The UN peacekeeping force has been deployed in Lebanon since 1978. It has more than 10,000 troops in the country, 600 of whom are Spanish nationals. The force was increased following the 2006 war in Lebanon. The UN called on all sides to refrain from any sanctions that could destabilise the situation further.