French comedian Dieudonné to stand trial over Charlie Hebdo Facebook comments
Comments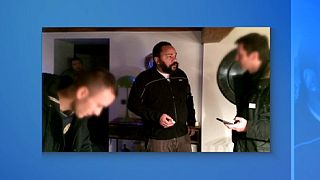 Controversial French comedian Dieudonné M'bala M'bala is to stand trial after posting a comment on his Facebook page that appeared to support Amedy Coulibaly, who gunned down four hostages in the Paris siege at a kosher supermarket last week.
"I am finally going home. Know that this evening as far as I am concerned, I'm feeling Charlie Coulibaly," he wrote on Sunday, hours after millions had taken part in rallies throughout France. He later deleted the remark.
The Paris prosecutor had launched an inquiry into whether the comedian was being an apologist for terrorism.
French Prime Minister Manuel Valls vented his fury in parliament: "What an insult to see a recidivist of hatred having his show in a theatre full of people while at the same time on Saturday evening, at Porte de Vincennes, the whole country was in mourning. We cannot just leave this, justice must be served on this preacher of hatred. I say this emphatically here in the General Assembly," he told lawmakers.
Dieudonné posted a further comment on his Facebook page responding to the criticism, saying he was only trying to make people laugh. The comic has a number of convictions for inciting anti-Semitism and the courts banned several of his one-man shows last year.
If found guilty this time he could face up to seven years in jail.