Hungary "Golden Team" legend Buzansky dies at 89
Comments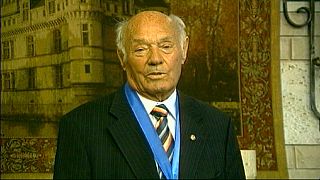 Jeno Buzanszky, the last surviving member of Hungary's Golden Team of the 1950s, has died at age 89.
The former Olympic champion and World Cup runner-up passed away in hospital in Esztergom in northern Hungary on Sunday night.
Buzanszky played as right back for Hungary and he was a member of the team at the England – Hungary game played in London in 1953 that was later dubbed "the match of the century".
He received the sportsman of the nation award in 2011 and he was elected a member of the Association of Immortal Hungarian Sportspeople last November.