Catalan president Artur Mas to be formally investigated over independence referendum
Comments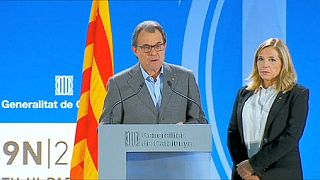 The president of Catalonia is to be formally investigated for his role in holding a symbolic vote on independence in November.
Catalonia's High Court said on Monday it was opening proceedings against Artur Mas for allegedly disobeying a constitutional ban against the vote.
The Catalan government had originally planned to hold an official referendum on independence from Spain.
When that was blocked by Spain's constitutional court, it decided to hold an informal non-binding vote.
Catalan officials say more than 80% of those who turned out on November 9 backed independence.
The legal probe could potentially block Mas from taking part in regional elections.