Sony looks at how to release North Korea film 'The Interview'
Comments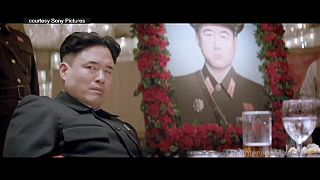 Sony said it is still looking at how to release the movie at the centre of a cyber attack blamed on North Korea.
The company's chief executive spoke on an American television network after US President Barack Obama said that Sony made a mistake in pulling 'The Interview', a film satire about the fictional killing of North Korea's leader.
"We have not caved. We have not given in. We have persevered. And we have not backed down", said Michael Lynton, Sony Pictures Entertainment CEO.
"We have always had every desire to have the American public see this movie. (…) The movie theatres came to us one by one over the course of a very short period of time… we were completely surprised by it and announced that they would not carry the movie," added Lynton.
He said that not one company has stepped forward to distribute the movie.
The Sony boss recognised in a separate interview that "people have been generally fearful about their systems being corrupted."