Climate change deal agreed by UN members at Lima talks
Comments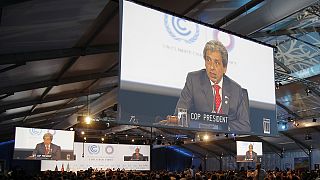 Nations gathered for the COP20 summit in Lima, Peru since December 1 have agreed measures to tackle global warming.
A four-page draft document is the first step towards a global climate deal to be agreed next year in Paris.
"Let me tell you that as a text, it's not perfect but it includes the positions of the parties. Everybody wins with this text. No exceptions," said Manuel Pulgar Vida, Peru's Environment Minister.
The deal at the end of the two-week talks makes it clear that rich countries would have to pay for poor countries to cope with a warmer world.
It commits all countries to cutting greenhouse gases and appeases developing countries such as China and India.
They had been concerned that they'd have too heavy a burden compared to richer nations in the global effort to address climate change.