UN climate talks enter second week with pressure on to reach a deal
Comments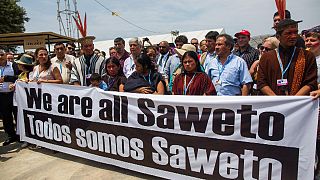 The first week of UN climate talks has drawn to a close in the capital Lima.
Representatives from nearly 200 countries have gathered together.
By the end of next week they are expected to have a draft version of a global climate deal which will be officially agreed at next year's summit in Paris.
The countries now need to agree on what types of commitment they will make to cut greenhouse gas emissions in an attempt to limit global warming.
There is some hope this can be achieved following recent announcements by the US, China and EU to cut carbon-dioxide emissions.