Spanish priests released on bail in paedophilia probe
Comments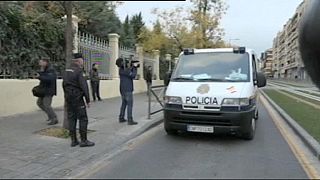 Three catholic priests and a religious teacher in southern Spain have been released on bail in connection with paedophilia allegations.
A second complaint has now been made against the same ultra conservative group in Granada.
A 24-year-old man triggered the investigation after writing to Pope Francis about his alleged ordeal when a boy.