Votes being counted in Tunisia's historic presidential poll
Comments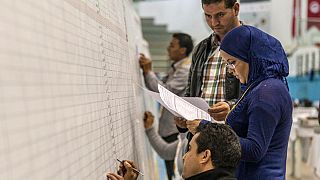 The votes are being counted in Tunisia's historic presidential election.
This is the first ever ballot to directly elect the country's leader and is a major step on the road to full democracy.
A revolution in 2011 ended the rule of President Ben Ali, and the country has been held up as a model for a smooth transition to democratic rule.
An 87-year-old former Ben Ali official, Beji Caid Essebsi, is reported to be the fronrunner, with one exit poll giving him a significant lead.
However, the campaign team of incumbent Moncef Marzouki believe they also have a lead of up to four percentage points.
In Marzouki's hometown the police had to be called in to deal with demonstrations against him.
Results are expected within 48 hours, and if there is no clear winner a run-off ballot is due to be held next month.