French TVTY wins MIPCube Lab competition
Comments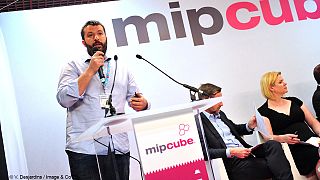 TVTY, a French company specialising in real-time data for the online advertising industry, has won the MIPCube Lab competition.
TVTY synchronizes its clients' online campaigns with their TV advertisements, or those of their competitors, to "concentrate media firepower". TVTY work with ad networks, trading desks, media agencies, ad servers and DSPS.
As Eliott Reilhac, CEO of TVTY, explained in a previous interview, the aim is to allow brands to extend their ads from TV to online platforms and to give smaller names the opportunity to compete with their bigger competitors.
According to Reilhac his startup, founded in 2009, brings "a new technology which is really accurate and quite rare on the market".
Some big companies already among their clients include Doubleclick by Google, Microsoft, Renault, Kia, Nespresso and McDonald's, to quote just a few.
Reilhac told MIPTV that the prize "comes as his startup is finalising a new round of funding".
The other finalists were Grabyo, MyCastingNet, Multipop and Parrot Analytics.