Egyptian court jails policeman linked to Islamist deaths
Comments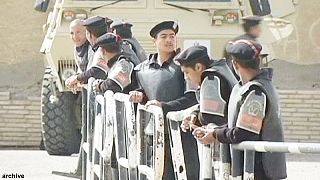 A Cairo court sentenced a police officer to 10 years in prison with labour on Tuesday in connection with the deaths of 37 Muslim Brotherhood members and supporters last year, judicial sources and the state news agency said.
Three other policemen were given one-year suspended sentences, they said.
The Interior Ministry said at the time that the Islamists had died during an attempted prison break after being suffocated by tear gas. However, a legal source said the men had died from asphyxiation in the back of a crammed police van while they were being moved to a jail on the outskirts of Cairo.
The government has launched a widespread crackdown on the Brotherhood since the army toppled Islamist president Mohamed Mursi last July after mass protests against his rule.
The Islamist movement has accused the authorities of large-scale human rights abuses. The government has denied the allegations and declared the Brotherhood a terrorist group which poses a grave security threat to the most populous Arab nation.
The court sentenced Lieutenant Colonel Amr Farouk, deputy head of Heliopolis police station, to 10 years in jail with labour and three other policemen to one year suspended sentences on charges of involuntary manslaughter and extreme negligence.
Reuters