Wawrinka beats Nadal to win Australian Open title
Comments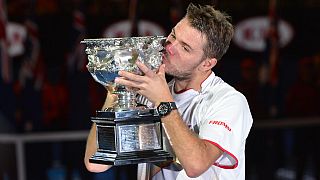 Stanislas Wawrinka held firm in a match of high drama to defeat an injured Rafa Nadal 6-3 6-2 3-6 6-3 and win the Australian Open on Sunday.
The eighth seed roared to a two-set lead after top seed Nadal struggled with an apparent back injury sustained early in the second set, but the Swiss was left stunned as his opponent suddenly revived in the third at Rod Laver Arena.
Though restricted in his movement, Nadal fought back into the match with a barrage of clean hitting, completely throwing the Swiss off his game who surrendered the third set in a hail of unforced errors.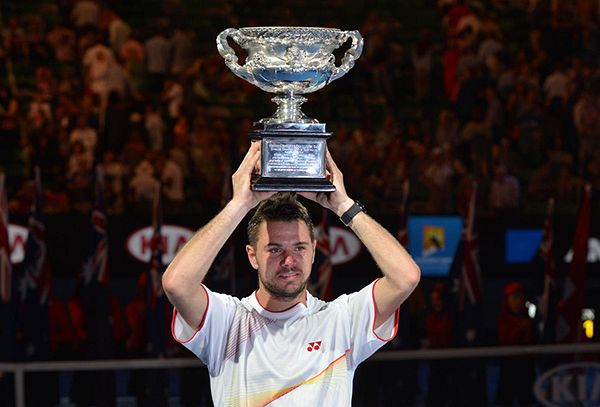 Running Nadal around the court, Wawrinka raised two break points in the sixth game of the fourth set and unleashed a withering forehand down the line to capture the break.
The Swiss then surrendered a terrible service game with a shanked forehand that sailed metres past the baseline and another that sprayed long down the line.
Despite the setback, Wawrinka recovered, firing a shot into Nadal's shoelaces to raise break points and whacked a forehand down the line to earn a chance to serve for the match.
Wawrinka stayed cool when it counted, serving strongly and sealing his maiden grand slam title with an imperious forehand rocketing down the line.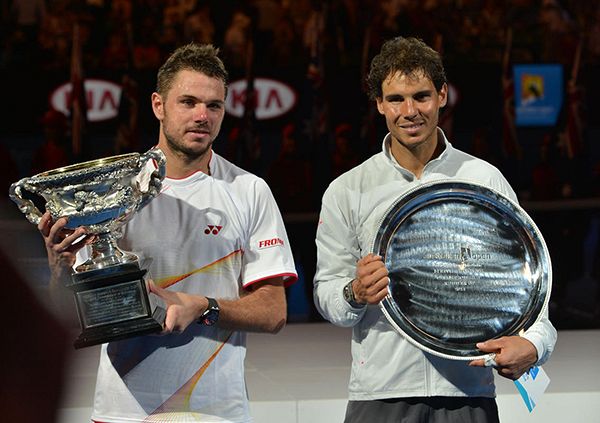 REUTERS