US to probe images that appear to show burning of Iraqi insurgents
Comments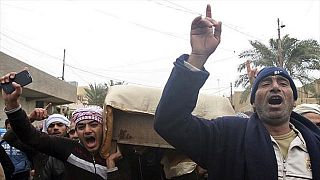 The US says it is probing pictures on a celebrity gossip website that appear to show the burning of dead Iraqi insurgents.
TMZ.com said it had obtained 41 pictures that had been apparently taken in Falluja in 2004. But the website only published eight, saying the others were too gruesome, with one reportedly showing a body being eaten by a dog.
Marine Captain Richard Ulsh, of the US Marine Corps, said in a statement: "We are investigating the veracity of the photographs, circumstances surrounding the photographs and, if possible, the identity of the service members involved.
"The findings from this investigation will determine whether we are able to move forward with any investigation into possible wrongdoing."