Beyoncé criticised for 'insensitive' use of Challenger crash audio
Comments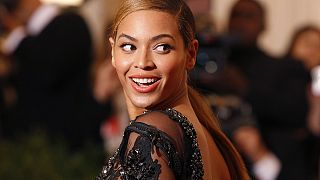 Singer Beyoncé has been criticised for 'insensitivity' over a sample used in one of her latest songs.
The popstar incorporated audio of a conversation between crew members of the ill-fated Challenger space shuttle and ground control before it crashed, killing everyone on board.
She made a statement defending herself in which she claimed to be trying to help "those who have lost loved ones".
"My heart goes out to the families of those lost in the Challenger disaster," she said.
Beyoncé justified using the recordings by saying her intention was "to remind us that unexpected things happen, so love and appreciate every minute that you have with those who mean the most to you."
"The songwriters included the audio in tribute to the unselfish work of the Challenger crew with hope that they will never be forgotten."
Entitled XO, the song – written and produced by Ryan Tedder and Terius Nash – features on the singer's self-titled new album.
It begins with an audio recording of Steve Nesbitt, Nasa's former public affairs officer, referring to "a major malfunction" on the day of the catastrophe.
Seven astronauts died when the Challenger space shuttle disintegrated 73 seconds after its launch in January 1986. The widow of Challenger commander Dick Scobee is said to be "disappointed" at the choice to use footage from an "emotionally difficult moment" in the song.
Meanwhile retired Nasa astronaut, Clayton Anderson, also criticised the decision, saying it was "simply insensitive, at the very least."