Injuries reported as balcony collapses at London theatre
Comments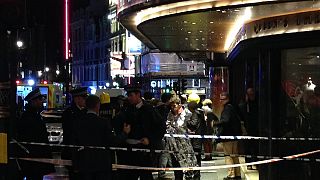 Several people are reported injured after part of a balcony collapsed in central London's Apollo Theatre on Thursday evening.
A major rescue operation is underway at the theatre in Shaftesbury Avenue, with people thought to be trapped inside.
It was packed for a performance of the Curious Incident Of The Dog in the Night-time.