Nelson Mandela - the quotes that helped make him a world icon
Comments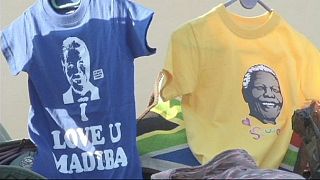 World leaders mourning the death of Nelson Mandela have focused on the inspiration he has given others.
So what did he say that helped him become an icon to millions?
Here are some of his quotes that inspired and mobilised a generation:
On education...
"Education is the most powerful weapon which you can use to change the world."
On his battle for freedom...
"When a man is denied the right to live the life he believes in, he has no choice but to become an outlaw."
On racism...
"No one is born hating another person because of the colour of his skin, or his background, or his religion. People must learn to hate, and if they can learn to hate, they can be taught to love, for love comes more naturally to the human heart than its opposite."
On perseverance...
"I have walked that long road to freedom. I have tried not to falter; I have made missteps along the way. But I have discovered the secret that after climbing a great hill, one only finds that there are many more hills to climb. I have taken a moment here to rest, to steal a view of the glorious vista that surrounds me, to look back on the distance I have come. But I can only rest for a moment, for with freedom come responsibilities, and I dare not linger, for my long walk is not ended."
"The greatest glory in living lies not in never falling, but in rising every time we fall."
On forgiving...
"As I walked out the door toward the gate that would lead to my freedom, I knew if I didn't leave my bitterness and hatred behind, I'd still be in prison."
"Reconstruction goes hand in hand with reconciliation."
On death....
"Death is something inevitable. When a man has done what he considers to be his duty to his people and his country, he can rest in peace. I believe I have made that effort and that is, therefore, why I will sleep for the eternity." (Interview for the documentary Mandela, 1994)