Reaction to Spain's bank rescue
Comments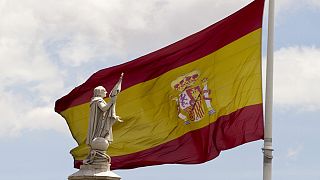 The Spanish government's decision to seek help from other eurozone countries to prop up its stricken banking system doesn't appear to have been taken lightly. However, the precarious state of Spain's lenders, seems to have forced Madrid's hand, despite Prime Minister Mariano Rajoy insisting the rescue is not a bailout. In all, the deal should see Spain get 100 billion euros to recapitalise it's debt laden banks.
For more now on the Spanish bailout, euronews' Vicenç Batalla spoke to Josep Maria Ureta, a business journalist with the Periodico de Catalunya newspaper in Barcelona.
To see the full interview click on the video above.