EU's rescue money arrived in Greece
Comments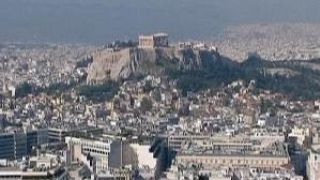 The first of the EU's rescue money has arrived in Greece, a 14.5 billion euro slice of a loan worth 110 billion over the next three years.
It will pay Greece's immediate debt, and added to 5.5 billion from the IMF Greece can now pay off a 10 year bond which matures on Wednesday.
The Eu and IMF have stepped in because Greece can no longer raise money on the markets, and the loans have been designed to help Greece ignore them until the first quarter of 2012, but today prime minister George Papandreou said he wanted to return to the markets much sooner than that.
However that will depend on Greece getting out of recession and cutting its deficit, which stands at close to 14 percent of GDP, to 3 percent by 2014, a task the like of which almost no government has achieved before.