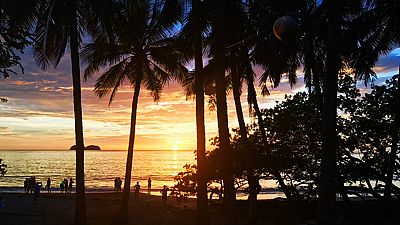 Let's go fishing or enjoy one of the many tropical beaches of Guanacaste Province in Costa Rica. As the weather gets cold in Europe and most prepare for ski season and the snowy slopes, some will choose for fun in the sun. This Central American sunny paradise has an abundance of nature and tropical forests with friendly and helpful locals. Costa Ricans live the "Real life" or as they call it, "Pura Vida," which symbolises the idea of a happy and zestful life. Everyone is relaxed, smiling and in a good mood.
My father would like to retire here and there are many expat communities enjoying their Golden Years in this carefree environment.
We are ready to explore and discover the different parts of northwest Costa Rica. We fly into Liberia airport, rent a car and drive 40 minutes to the exclusive Papagayo Beach resort area. We arrive at a private gated community situated on the stunning Papagayo Peninsula where we are greeted with large palm trees, lush tropical gardens and Iguanas (who have the right of way).
A sight
My father really wanted to go fishing in these world-renowned waters, whereas I wanted to snorkel among the coral and marine life. We chartered a boat to the 'Las Catalinas' islands one early morning and it turned out to be an adventure of a lifetime.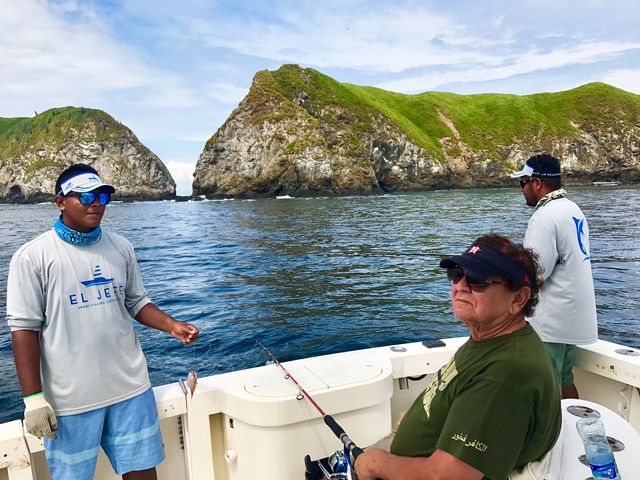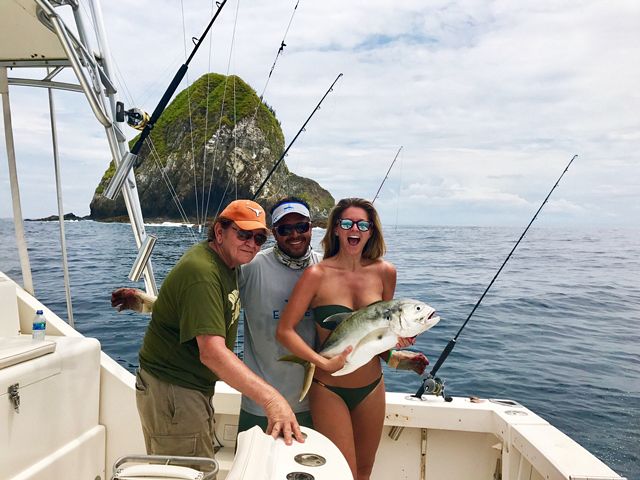 These islands are spectacular. I had an amazing experience snorkeling with the marine life and I even swam with turtles. This one and half hour boat ride took us past small untouched rock islands called Palinque islands, where I jumped in for a second snorkel. Swimming among the breathtaking dark corals with hundreds of colourful fish was a mesmerizing and unforgettable experience.
There are many monkeys, parrots and other wildlife in this corner of Costa Rica. Be sure to keep your eyes open for them and don't be surprised when they cross your path. I loved the Howler monkeys we found in the trees before our jet ski ride. Thrilling!
A hotel
I loved the hospitality at the Andaz Papagayo, a part of the Hyatt Hotel chain. The amenities include; 2 pools, one for adults only, sports activity center (with a jet ski, Sup, kayak, boating), 3 restaurants, a spa, a gym and golf course (which is shared with the 5-star Four Seasons Hotel). The local music during the evenings in the Tapas Bar/restaurant was entertaining. We danced with locals and enjoyed the "Pura Vida" evening.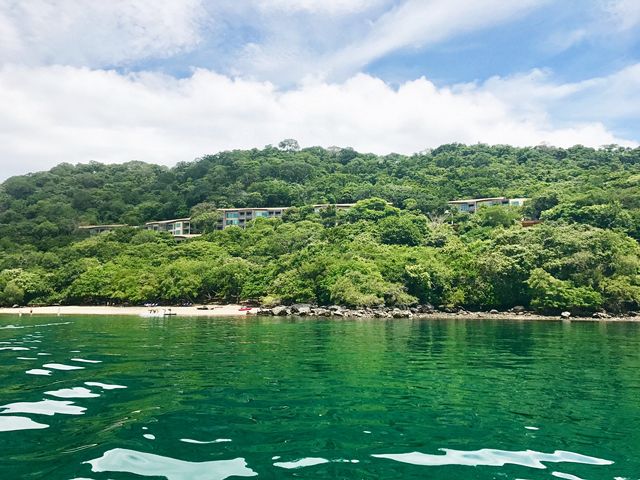 We then moved to the Secrets Papagayo Hotel, located across Culebra Bay from the Andaz Papagayo Hotel. The Secrets is an all-inclusive, adults-only resort, offering 24-hour food and beverage with 6 restaurants, a cafe, 2 beaches, pools and amazing spa with open views of the ocean. It doesn't matter where you stay as long as you are on the beach here.
A restaurant
Playa Hermosa was one of my favorite beaches, and the restaurtant La Casita de Marisco offered one of the most beautiful sunsets I've seen. The beach towns are very casual, so if you prefer something more upscale then try the Ginger Restaurant Bar or the Four Seasons.
Nearby is Coco beach with a Hard Rock Café and several happening bars, huts all offering a variety of local tapas or seafood.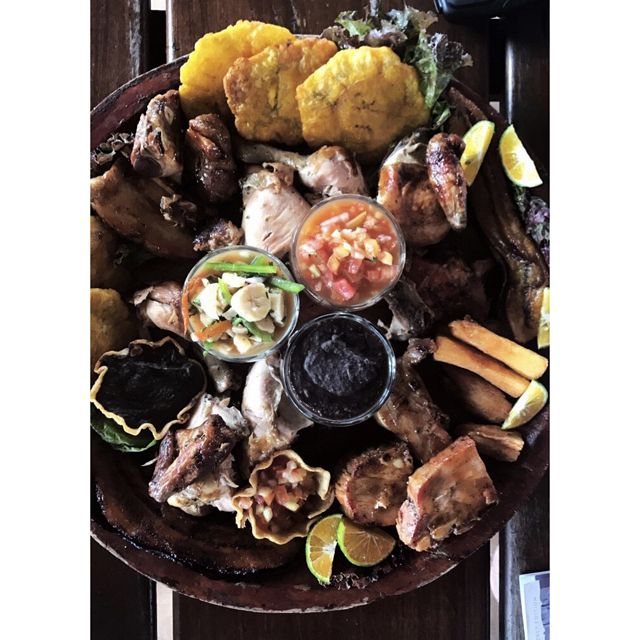 Platanos are cooked bananas and indigenous to this region, as are the black beans and rice with your meat/seafood choice. You can feel safe eating from street vendors and enjoying the local fruit. I had a pit stop for fresh coconut juice and had them cut it open to eat the juicy and tender coconut meat. Try their tasting platters which offers a bigger selection of food to discover.
A purchase
I enjoyed the local handcrafted local trinkets and bracelets. These local souvenirs vary between artists. You'll find necklaces, shark tooth bracelets or wood carvings from local trees, they are all stunning and unique.
What struck my attention most is the local and delicious coffee and how it's served. The video above is an example of a full-service coffee grinding experience at your table. The many varieties of Costa Rican blends depend on your preference for light or strong. Coffee is the perfect gift! We bought a few to bring home to friends and kept some for our mornings.