Where to book a room before everyone else does in 2018.
If you are looking for exciting brand new hotels in Europe, search no longer. This is it. Below are four of the most interesting openings scheduled for 2018 scattered over the continent.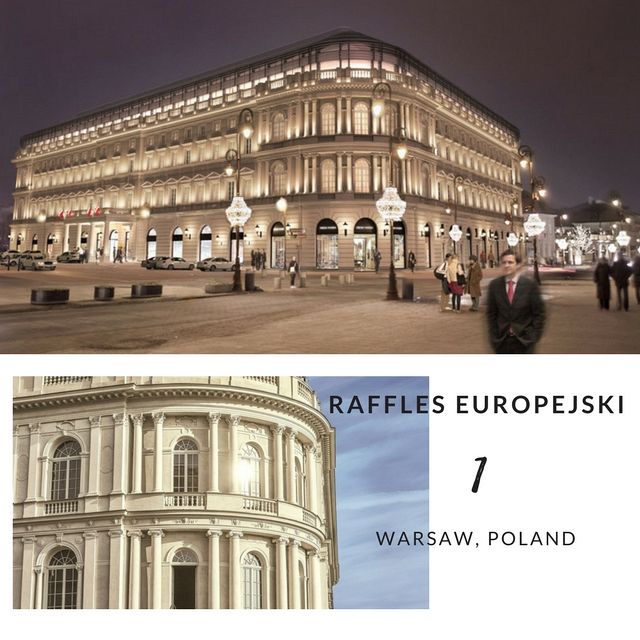 Set on the Royal Route, Raffles Europejski is expected to open its door early 2018. Restored in 2005, the building has seen 160 years of Polish history. The new hotel boasts 106 suites including a 293 square metres suite, and interior design is collaboration between WWAA Architecture practice, National Opera House stage designer Boris Kudlička and APA Wojciechowski team. Celebrating both the country's heritage and modernity, a selection of Polish artwork was curated by art historian Anda Rottenberg and independent curator Barbara Piwowarska whilst a mural by contemporary artist Jarosław Fliciński was commissioned for the Long Bar.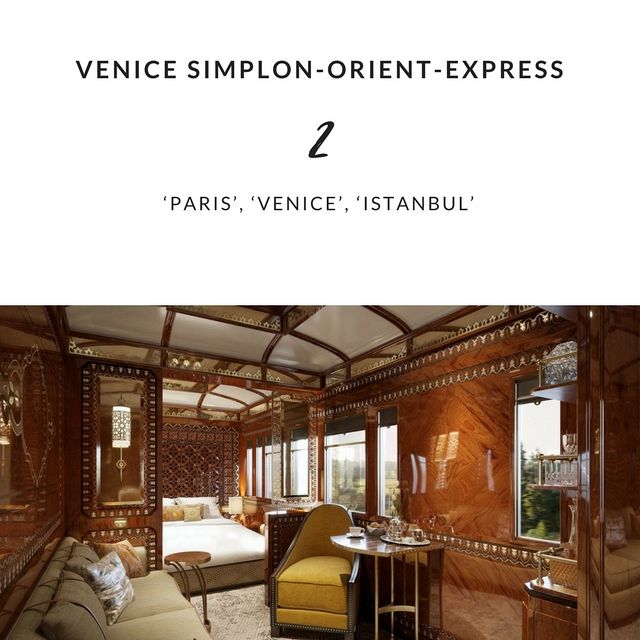 Who knew you could actually upgrade one of the more luxurious trains-hotels in the world. Belmond, the company operating the Venice Simplon-Orient-Express is introducing three spacious Grand Suites named 'Paris', 'Venice' and 'Istanbul'. These new rooms available from March 2018 will include private bathrooms with showers, as well as double beds and a sizeable living area. Hand-carved timer, embossed leather, embroided pillows and Venetian-style glass lamps adorn the 1920's Art Deco inspired spaces. The three new suites will feature on all the train's key routes, including London to Venice and the annual Paris to Istanbul, and will complement the existing 88 double cabins and 11 single cabins.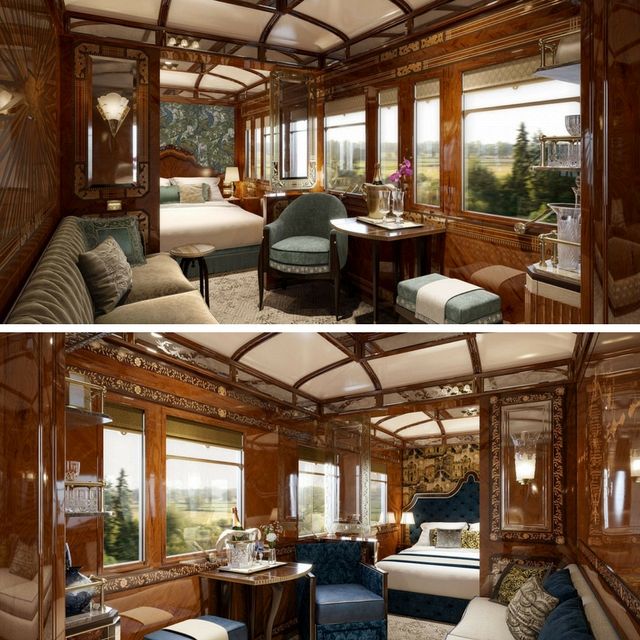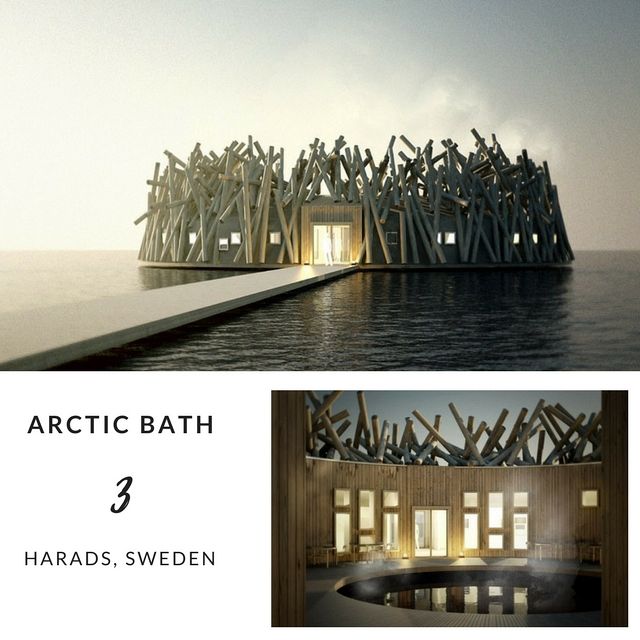 This floating open-air cold bath is situated downstream from the bridges of Bodtraskfors in Swedish Lapland. Arctic Bath will be a year round attraction, free-floating during summertime and frozen on Luleriver during wintertime. Activities include cold baths, saunas, spa treatments and a restaurant. Its exterior is crafted from an artful array of local timber logs. Guests can stay overnight in one of the six minimalist cabins, which will float individually like the central bath and spa complex in summer. The Arctic Bath will also run expeditions in the surroundings area starting early 2018.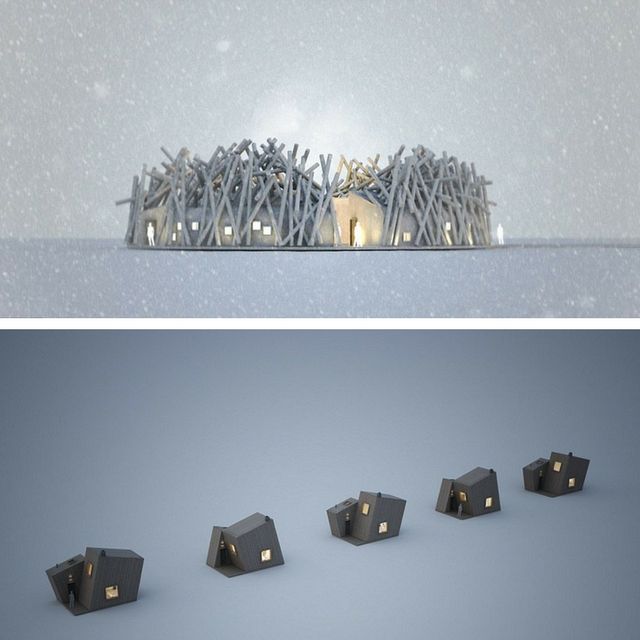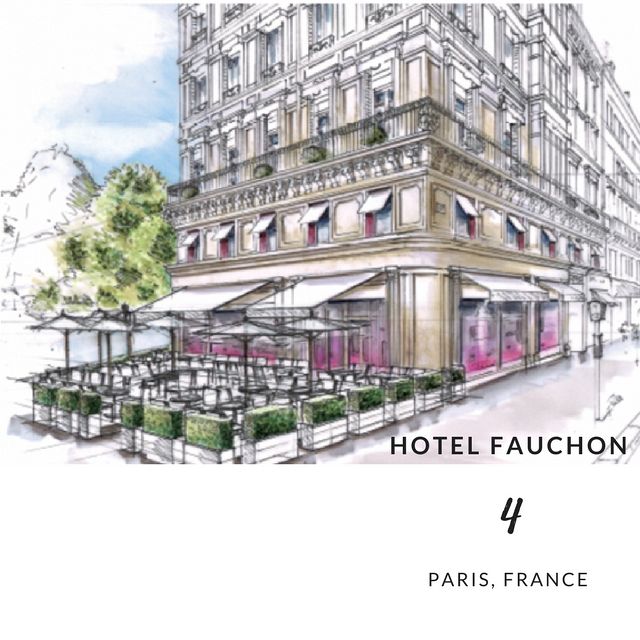 The first hotel of the French gourmet deli and luxury pastry shop Fauchon will open in the historical stronghold of the brand, Place de la Madeleine in Paris in may 2018. Hotel Fauchon is expected to be a 5 stars hotel offering 54 rooms of which 22 are suites. Richard Martinet, a prestigious hotel specialist, known for his renovation of the Crillon and the Peninsula has been appointed interior designer in a mission to make the most out of this classical Haussmannian building. A new chapter and strategical shift for the fine gastronomy brand created in 1886.