The smart sensor that could transform food and farming
By Aurora Velez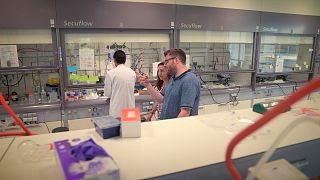 How much vitamin C is in an orange? Thanks to a new biosensor being developed by German, Belgian and Dutch scientists, it is now possible to detect the exact number of vitamins in fruit and vegetables in real-time in the field.
Such information can be vital for farmers and food producers, as it allows them to immediately adjust things like humidity to improve the nutritional quality of their crops.
Kasper Eersels heads the European project called 'EMR Food Screening' which is developing the biosensor. He says the easy-to-use tech tool should be ready to go to market in around two years.
Smart Regions spoke to him to find out how the device works.
_Click on the video link above to watch the full interview_