Silicon Valley Balkans: how Croatia is becoming a video game hub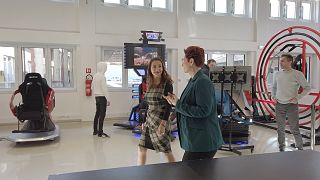 The region of Sisak Moslavina in Croatia has become a hub for video gaming expertise. It's thanks to two business incubators financed by an EU-backed project called PISMO.
Offering specialist training in video gaming, those behind the initiative hope it will transform the region and make it a Silicon Valley of the Balkans.
Smart Regions spoke to Andreja Šeperac, Deputy Director of Sisak Moslavina's Regional Development Agency SIMORA, about how the project is helping to rejuvenate the local economy by providing young people with vital skills to make it in the video game industry.
_To watch the full interview, click on the videoplayer_