Sustainable water provision: the filter using solar power to provide clean drinking water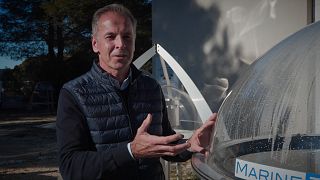 Despite being the most abundant resource on Earth, nearly a third of the world's population still does not have constant access to safe and clean drinking water.
Having spent his childhood in Africa, Thierry Carlin has spent his life trying to do something about that.
Co-inventor of Helio, a small sustainable water system that uses the power of the sun to distill water, the tech in the form of a sphere is able to filter 10 litres of drinking water per day - enough for five people.
Smart Regions caught up with him to find out more.
**Click on the video player above to watch the full interview. **