World Suicide Prevention Day: Countries need better prevention strategies - WHO
Comments
By Elena Cavallone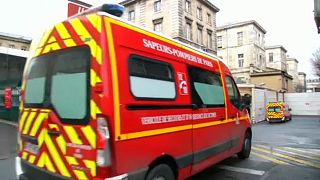 One person dies every 40 seconds from suicide, that's the alarming finding of the World Health Organization. 
According to the WHO, in 2016, 79% of the world's suicides occurred in low- and middle-income countries, but rich countries have higher suicide rates per capita. Young people aged 15-29 years are the most exposed.
"The teenager who suffers is also not allowed to show his or her suffering, because our society tells us that we must always be happy. In addition,they have their own problems. there should be more assistance with a global vision, more social agents, more mental health professionals accessible to everyone, especially teenagers," Nuria Iranzo Perez, psychologist specialised in teenage issues told Euronews.
Suicide is often related to mental disease or past personal trauma. But working conditions can also play a role: especially in sectors with high levels of pressure, like law enforcement.
"Police officers, day after day, accumulate an enormous psycho-social burden that is absolutely not taken into account by the police institution, by police officials, and therefore, police officers have no other way to vent this psycho-social frustration. So some do a lot of sports, it helps them, others talk to their partners, and unfortunately, at some point, others break down," Vincent Gilles, from Belgian Police Trade Union tells Euronews.
So far only 38 countries in the world have adopted suicide prevention strategies. The WHO urges governments to incorporate them into national health and education programmes.