UK Brexit ministry says no set date for EU negotiations to end
Comments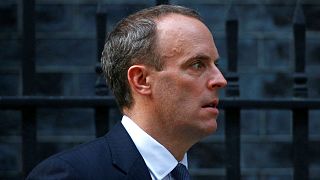 Britain's Brexit ministry on Wednesday dismissed reports that it expected to reach a deal with the EU by November 21, saying there was no set date for the negotiations to end.
The statement came after Brexit Secretary Dominic Raab told MP Hilary Benn, who chairs the parliament's Brexit committee, that he was happy to appear before them to give evidence "when a deal is finalised, and currently expect 21 November to be suitable."
However, the ministry said November 21 was simply the date lawmakers proposed Raab should appear before the Brexit committee.
"There is no set date for the (EU) negotiations to conclude," a ministry spokesperson said in a statement after Raab's letter was published.
"The 21st November was the date offered by the Chair of the Select Committee for the Secretary of State to give evidence."