Deal or no deal - EU says there'll be Brexit disruption either way
Comments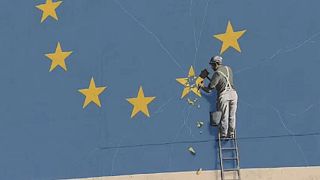 The European Commisssion has reiterated that's it working hard to strike a Brexit agreement with the UK.
This as London published technical notices, advising businesses and others on how to prepare for a no-deal scenario - Britain crashing out, in potentially chaotic style.
"We are working constructively to reach a deal and whilst we are continuously working to this effect it is also clear that the withdrawal of the UK is going to lead to disruption regardless, so with a deal or without a deal," said Alexander Winterstein, European Commission Deputy Chief Spokesperson
"That's why everybody and particularly economic operators need to be prepared."
London and Brussels are stepping up their negotiations as the clock ticks down to the big Brexit day in March - now just over seven months away.