No transnational lists and ousted for a Nazi jibe
Comments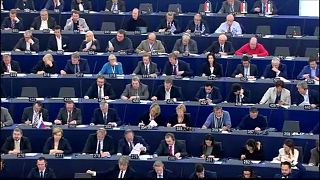 In the Brief today –
The European Parliament has rejected a plan for post-Brexit transnational lists. Why? And what other options are there?
The assembly has also ousted a vice-president for the first time in its history. The Polish MEP likened one of his compatriots to a Nazi collaborator.
All this coming up in the Brief.