EU slaps new sanctions on North Korea
Comments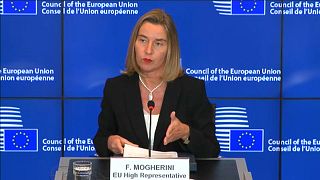 EU foreign ministers have agreed new sanctions against North Korea.
It comes after a series of missile and nuclear tests carried out by Pyongyang in recent weeks.
The sanctions include a total ban on EU investment in North Korea.
The sale of refined petroleum products and crude oil have also been banned.
Ministers also decided to slash the amount of money that can be sent to North Korea as 'remittances' from 15,000 to 5,000 euros.
EU officials argue this money is used to fund weapons programs.