The EU can't mediate in Spain if only one side asks for it, says Juncker
Comments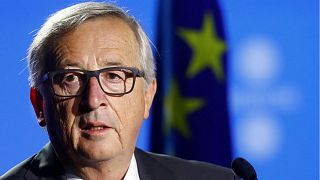 European Commission President Jean-Claude Juncker said on Friday (October 13) the EU could not act as a mediator between Catalan and Spanish officials if only one side asked it to do so.
The comment came amid calls from Catalonia for EU mediation in its independence dispute with Madrid following the October 1 referendum, deemed illegal by the Spanish government.
In a speech at Luxembourg University, Juncker said he did not want Catalonia to become independent as it would encourage other regions to do the same and make governing the EU too complicated.
"If we allow Catalonia – and it is none of our business – to separate, others will do the same. I do not want that," he said.
The EU has said it has confidence in Spanish Prime Minister Mariano Rajoy to resolve what it sees as an internal issue.
Catalan leader Carles Puigdemont this week suspended a declaration of independence from Spain to allow for talks with the Spanish government following the referendum. However, Rajoy has insisted that the government will not engage in dialogue with "those who try to achieve it through illegal means", while suggesting that the constitution could be reformed.
Around 90 percent of voters cast their ballots in favour of independence on October 1, while turnout for the referendum was put at 43 percent. The vote was deemed illegal by Madrid and suspended by Spain's Constitutional Court.
With Reuters