The Brief from Brussels: France 'sidesteps' Europe's populist wave
Comments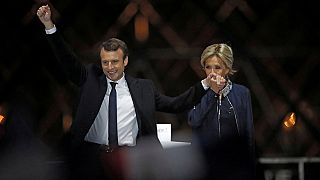 2017 was a year of three important elections.
After the Netherlands, the second test appears to have successfully been passed.
France will be led by a moderate centrist Emmanuel Macron, who defeated Marine Le Pen.
The final electoral test comes in Germany, which hopes to work with a French government committed to reforms.
But expect the EU to get tough if Macron fails to deliver on his promises to relaunch the economies of France and the all euro area.
And the EU marks Robert Schuman Day, which celebrates the creation of the European Coal and Steel Community, a predecessor to the EU, on May 9th 1950.