EU's Oettinger warns of Brexit-shaped Brussels budget hold
Comments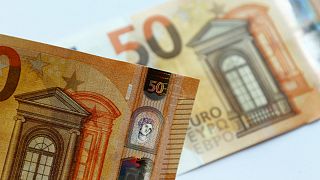 Richer countries will have to cough up more cash when Britain leaves the EU, according to a top German politician.
Günther Oettinger, the European budget commissioner, told Handelsblatt that net contributors, such as Germany, will need to plug some of the Brexit-shaped hole in Brussels' books.
He says increased spending on humanitarian aid and fighting terror will need additional means.
Britain's contribution is some nine billion euros, but Oettinger warned that the money can't be found through savings alone.
Possible cuts could be made to agriculture subsidies, but that is likely to face stiff opposition from France, which has an important farming sector.
The issue will form part of the Brexit negotiations once the UK triggers Article 50.