The Brief from Brussels: Europe's migration crisis rages on
Comments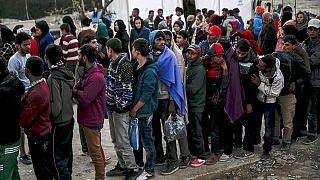 This is the Brief from Brussels, a daily round up of the top stories from across Europe.
In today's edition, we examine what has changed a year after German Chancellor Angela Merkel announced her open door policy for refugees.
Since then, certain routes have been closed and some border crossings shut down – yet, still thousands of migrants and refugees continue to arrive on Europe's shores every week.
Furthermore, EU leaders remain sharply divided on how to address the crisis.