Social unrest continues in France and Belgium
Comments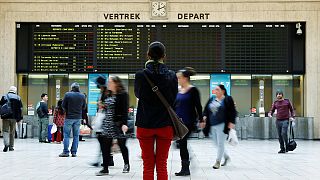 Train services have been reduced today in France, where rail workers have started an unlimited strike.
The action follows protests against a labour law reform put forward by the country's socialist government,
In Belgium, rail workers are striking until Friday. It's a week of industrial action that the sector has not seen since 1986.
Yesterday public service employees stopped work in protest at budget cuts made by the Belgian government.