EU regulators mull new tax rules for major firms
Comments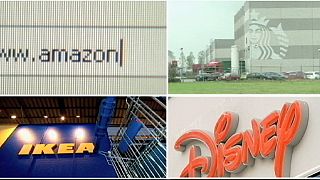 EU regulators are mulling new rules on tax avoidance by major multinationals amid the fallout from the Panama Papers.
Proposed legislation will be unveiled on Tuesday that will call on firms to publish tax information related to activities across the EU.
But officials have indicated that it will also focus on activities in tax havens.
"This is a carefully thought through but ambitious proposal for more transparency on tax," said Jonathan Hill, the EU financial services commissioner.
"There is an important connection between our continuing work on tax transparency and tax havens that we are building into the proposal."
It would introduce country-by-country reporting for firms with more than 750 million euros in revenues.
Similar rules already exist for banks, mining and forestry companies, according to the European Commission's own website
The proposal will call on companies to publish information such as total net turnover, and profit before tax.
The Commission's proposal will require the approval from the European Parliament and EU governments before it can become law.