David Cameron defends 'entirely standard practice' of offshore investments
Comments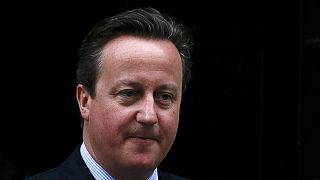 David Cameron faced MPs for the first time since the Panama Papers leak revealed he held a stake in his father's offshore fund. He defended his tax affairs in front of a packed out parliament saying that overseas investments were 'an entirely standard practice' and was not a form of tax avoidance.
The truth is that the UK is at the heart of the global tax avoidance industry, its a national scandal and its got to end.
Cameron sought to defuse the controversy over his own financial affairs by announcing tough new measures to counter tax avoidance with criminal penalties for companies whose staff enable tax evasion.
These include:
Crown dependencies must share information with British police and tax authority

HMRC

A new criminal offence to apply to corporations who fail to prevent their representatives from criminally facilitating tax evasion
A new task force to analyse all information that has been made available from Panama and take rapid action
#DavidCameron: I believe passing money from parent to children is a natural instinct.#panamapapershttps://t.co/Oav0sWkSt3

— euronews (@euronews) April 11, 2016
After publishing his tax return, he faced fresh accusations of tax avoidance over 200,000 pounds gifted to him by his mother after his father's death. Defending the inheritance he said it was a 'natural human instinct' to help your children. He said Labour were the 'enemies of aspiration' for highlighting the issue of inheritance tax.
The leader of the opposition Labour party, Jeremy Corbyn said the premier's statement was a 'masterclass in the art of distraction' and called for a full inquiry into the implications of the Panama Papers.
[Live] jeremycorbyn</a>: "The UK is at the heart of the global tax avoidance industry. It&#39;s a national scandal!" <a href="https://t.co/52z26DyjlK">https://t.co/52z26DyjlK</a></p>&mdash; euronews (euronews) April 11, 2016
Corbyn also slammed the UK's role in offshore investments saying, "The truth is that the UK is at the heart of the global tax avoidance industry, it's a national scandal and it's got to end."